Seaton Hotel
253 Tapley's Hill Rd, Seaton SA 5023
Accommodation
Dining
Welcome to The Seaton Hotel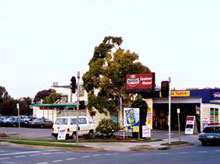 The Seaton Hotel is a large community style hotel located close to most things in the western suburbs of Adelaide. The sand belt golf courses, AAMI Stadium, good beaches, and the airport. The Hotel was built in 1957 and has been extensively renovated in recent times. You can do the lot at the Seaton, drink in or take away, get a value meal, be entertained or watch the game.
Dining
The kitchen at the Seaton Hotel is open from 11.30am to 2pm for lunch and 5.30pm to 8.30pm for dinner, with a good range of pub style meals in the Sportsbar and Dining room.
Bars & Gaming Lounge
TAB and Sky Channel are available in the Sportsbar. The Gaming Lounge features your favourite and the latest poker machines.
Entertainment
Friday night is live music night. The Seaton Hotel features many local and interstate rock bands.
Bottle Department
Drive into the Seaton Hotel's Sip N Save bottle shop and check their extensive range of packaged product. Sip N Save also have a great range of weekly specials to stock your home or office bar. Check the Sip N Save website for details.
Trading Hours
Dining: 7 days a week
Lunch: 11.30am to 2pm
Dinner: 5.30pm to 8.30pm.

Gaming Room:
Mon – Sat: 8.30am – 2am
Sun: 10am – Midnight

Sportsbar:
Sun – Fri: 10am – Late
Sat 9am – Late
Bottleshop:
Mon – Wed: 9.30am – 10pm
Thurs: 9.30am – 10.30pm
Fri – Sat: 9.30am – Midnight
Sun: 10am – 9pm
Contact Us
Seaton Hotel
253 Tapley's Hill Road
Seaton, South Australia 5023
Phone: 08 8345 4645
Fax: 08 8445 6861
Website: www.seatonhotel.com.au
Email: info@seatonhotel.com.au